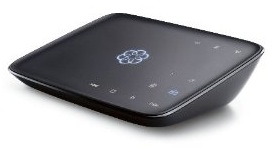 Update: For a limited time, save $50 off Ooma and get free shipping!
The Ooma Telo has potential to save you lot's of money, even with the high initial cost.
Let's look at a hypothetical scenario, which is probably common:  you already pay for a high-speed internet connection, and you've also still got the ol' analog land-line service that you're paying for.  You've got your cell phone for long distance calls, but you still like the land-line because the call quality and the cordless phones scattered throughout the house and … well, let's face it, you are old school.
As long as you have a DSL or cable internet connection, you've probably got enough bandwidth for good voice quality using Ooma or any other VoIP service.  Just to be sure, head over to http://www.whichvoip.com/voip/speed_test/ppspeed.html to verify that your internet connection is sufficient for VoIP service.
How much will Ooma save you?
Let's stick with the basic Ooma setup.  $250 for the new Ooma Telo box, and you are going to use your existing home phones (no need to buy the Telo handset).  $40 to have Ooma port your existing home phone number.  No monthly fees with basic Ooma service, but $11.75 per year after the first year.
| | | |
| --- | --- | --- |
| | Ooma | Land-line |
| Year 1 | $290 | $300 |
| Year 2 | $312 | $600 |
| Year 3 | $324 | $900 |
Hopefully that is pretty clear. You start saving a bundle of money after the first year. Even if you must pay an extra $10-$15/month for a higher-speed internet connection to support VoIP, you still are saving money by year 2.